Forest fire chars protected area, slows traffic on busiest highway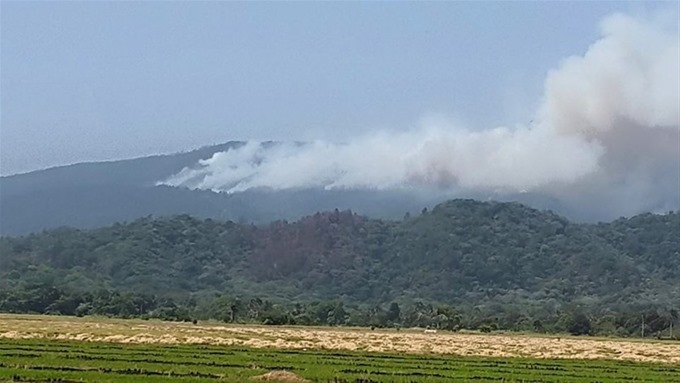 A suspicious forest fire at Loma Miranda. File
La Vega, Dominican Republic.-  A forest fire that took over five hours to control charred a large portion of the protected area, Loma Miranda, which slowed traffic on the Duarte highway.
Sabana del Puerto Fire chief Francisco Franco said the blaze was about to spill over to the Duarte highway, which forced traffic to back up, as the smoke also hampered visibility.
He said the Bonao fire department helped quell the blaze in the highlands of central Monseñor Nouel province, adding that the authorities search for the arsonists.