City official detained on fraud charges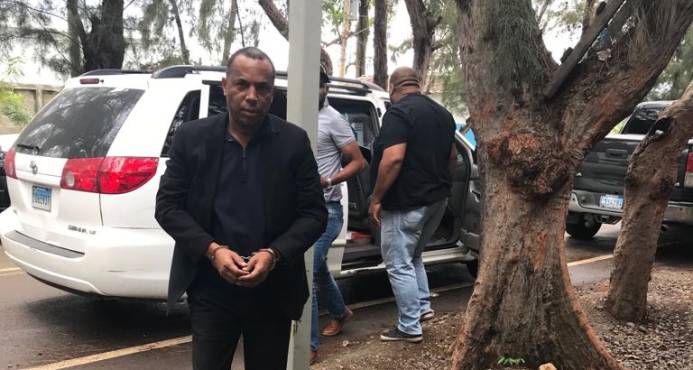 Image from diariolibre.com
Santo Domingo.- The Attorney General's office announced the arrest at Las Americas International Airport of Rene Guzmán Corporán, the former Human Resources Director at Santiago City Hall, accused of defrauding the municipal body of more than ten million pesos.
Guzmán Corporán, who arrived on a flight from Madrid, was arrested over the weekend following a red alert issued to the National Migration System by the AG's Office. He is now in the custody of the Santiago prosecution service.
The former official is believed to have traveled to Spain evading the exit ban imposed on him by the Dominican authorities as part of the legal process against him.
After being arrested in Spain, he traveled back to the Dominican Republic where he was arrested by Central Intelligence Directorate (DINTEL) agents, who took him to Santiago.
The prosecution authorities plan to impose pre-trial custody measures and informed that the investigation into the case is at an advanced case and that solid evidence has been found.