Euro investors to complete abandoned hotel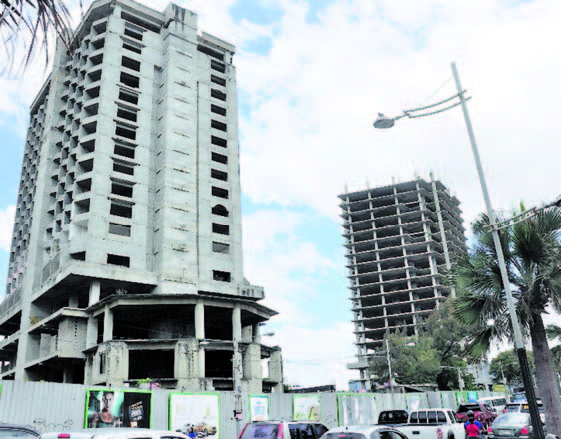 The unfinished "twin towers" on Santo Domingo's Malecon. hoy.com.do
Santo Domingo.- National District mayor David Collado says that European investors will complete the construction of a large hotel in one of the so-called twin towers on the city's iconic oceanfront Malecon boulevard opposite Plaza Güibia. Collado added that he is discussing a sensible solution to the other unfinished building with its owners.
He said that the municipal authorities would offer their complete support to the European investors who plan to build a hotel in the Veiramar building right next to Cinemacentro.
According to the mayor, they have already started working on the legal process and studies show that the building is fine, which is in the city's interest as it will revitalize the area.
"They traveled from Europe just to meet us and to have the guarantee that we would support them and continue with the beautification of the Malecón", he stated.
Collado said that he had called the representatives of the other building's owner and asked them to respond within a sensible timeframe to explain their short and medium-term plans for the construction, after warning that the building poses a public safety risk.