Public health issues diphtheria alert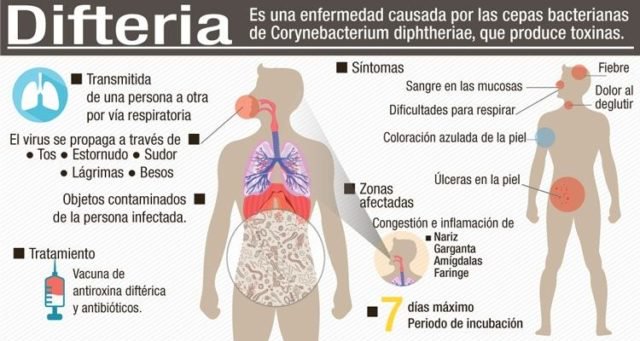 Diphtheria: what to look out for from eldia.com.do
Santo Domingo.- The Public Health Ministry issued an epidemiological alert Monday and stepped up vigilance measures at the country's ports, airports and border crossings to prevent an outbreak of diphtheria, following the death of a four-year old boy visiting the country from Haiti over the weekend.
Deputy minister Héctor Quezada explained that the extreme vigilance measures had been imposed due to the existing cases and any that could appear in the immediate future from another country. He assured that there was no reason for concern or alarm.
Nonetheless, he encouraged parents to check their children's vaccination schedules and in case of any doubt to go and have their children vaccinated, as well as adults.
The Dominican Republic recorded three cases of the disease in 2016.