Adults and children flock to vaccination centers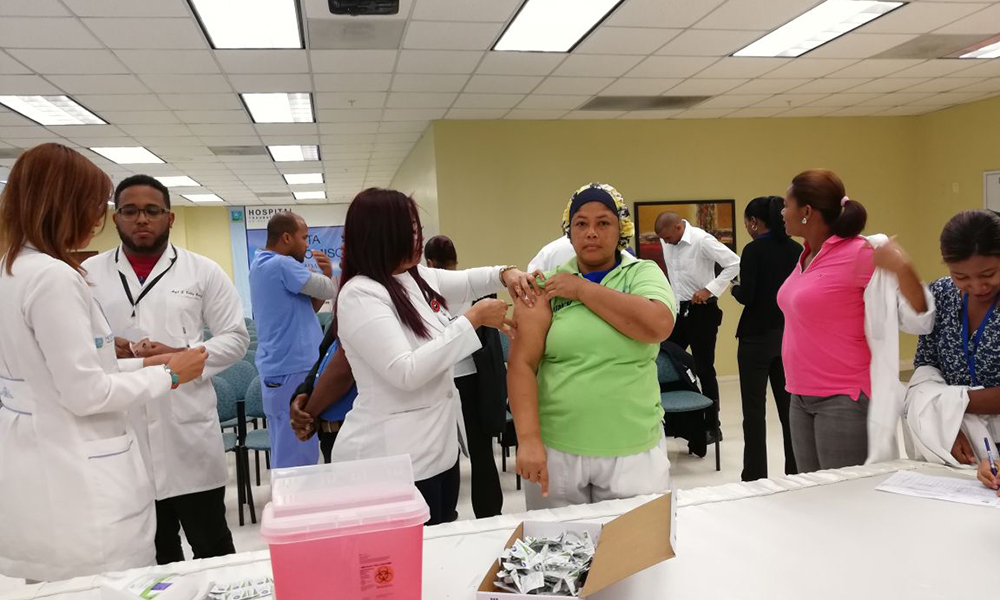 Health centers overwhelmed by demand for diphtheria vaccine. Image from elcaribe.com.do
Santo Domingo.- Following the death of a four-year-old boy visiting from Haiti, with symptoms of diphtheria and the epidemiological alert issued by the Ministry of Health, hundreds of adults and children have flocked to vaccination centers to be immunized against the disease.
Several centers including the Santo Socorro Children's Hospital in Ensanche La Fe, Marcelino Vélez Santana hospital and the Ney Arias Lora Traumatological Hospital reported having to open extra vaccination posts in response to the high demand.
Health personnel as well as the general public were offered the vaccinations. Meanwhile, the authorities are investigation two new suspected cases of diphtheria affecting a 20-year old woman in Los Alcarrizos and another person in La Romana.
The vaccination should be administered to babies at 2, 4, 6 and 18 months and to children aged 4 and 6.
Adults should have a booster every ten years.
The Ministry of Health has assured that the country has enough immunizations in stock to meet public demand.
Symptoms of diphtheria include general malaise, tonsillitis, coughing, breathing difficulties, bluish skin, pain when swallowing, fever, chills and swollen lymph nodes. It can be passed on to others by coughing or sneezing.