Easter Week safety operation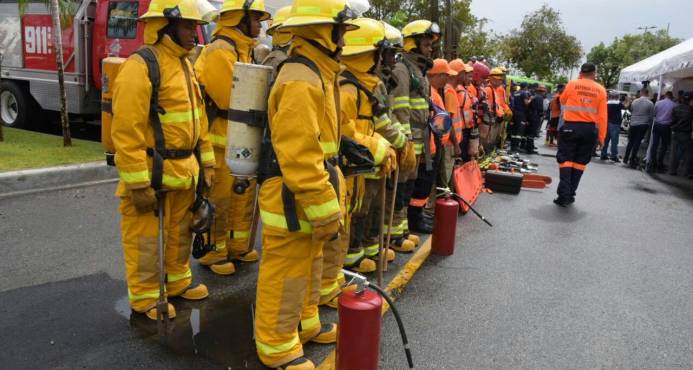 Preparing for Easter safety campaign. Image from diariolibre.com
Santo Domingo.-, The National Police launched its traditional preventive campaign for saving lives and property during the Semana Santa vacation with the deployment of more than 20,000 agents
Director general of the National Police Major General Ney Aldrin Bautista Almonte outlined the details of the campaign at 9:00 am Wednesday outside the Police HQ in Santo Domingo.
The agents, led by their regional directors will focus their work on beaches, rivers and other swimming areas, and the routes to these destinations, as well as in residential areas.
The agents are taking part in the "Holy Union for your Safety and Values Semana Santa 2018" which is made up of more than 20 public institutions and coordinated by the Emergency Operations Center (COE) with the participation of 43,121 persons.
The Transportation directorate (Digesett) is sending out 3,000 agents to 215 critical points across the country, to prevent road traffic law violations.