COE warning: Don't swim in irrigation canals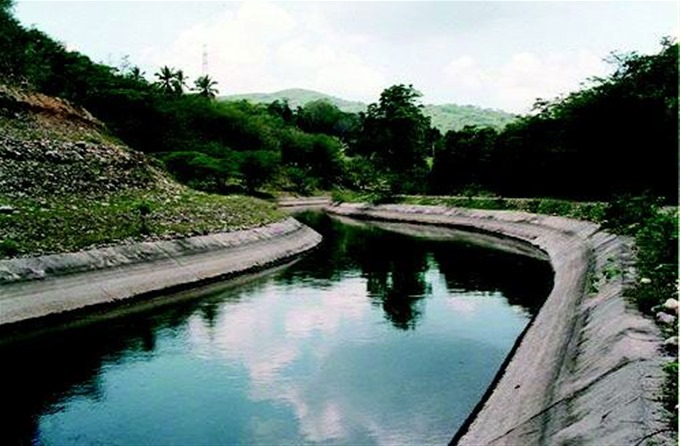 Irrigation canal. File photo from listindiario.com
Santo Domingo.- The director of the Emergency Operations Center (COE), General Juan Manuel Méndez called on the public not to use irrigation canals for swimming, as tends to happen in some parts of the country.
"These are not designated swimming areas, these are irrigation canals for agriculture, said Méndez who also advised against swimming in places like Güibia in the National District, and El Gringo in Haina because of pollution levels in those beaches.
He also warned about the effects of a weather system affecting the country's Atlantic coast, asking people to take the necessary precautions due to the stronger than usual wave activity. Both the National Meteorological Office (Onamet) and the COE are advising captains of smaller boats to stay in port.
Méndez stated that this year's Semana Santa operation's main focus is on reducing road accidents and drownings, the two main risk factors.
He said that as of 2:00pm Thursday, more than 43,000 people would be posted along streets, beaches, roads and other key points to support the public during the vacation period.
The final bulletin reporting on the outcome of the operation will be issued Monday at 11:00 a.m. The COE director stressed that the operation's objectives went beyond statistics and that the main aim was to save lives.