In 7 Words, Catholic Church slams xenophobia, hatred, corruption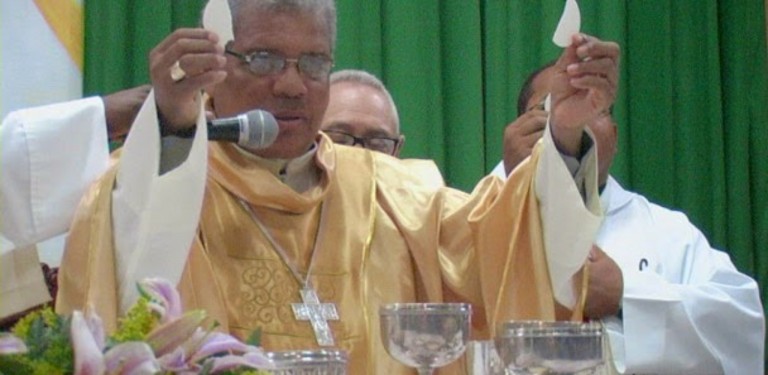 Archbishop Francisco Ozoria. File
Santo Domingo.- The Catholic Church raised its voice against xenophobia, hatred and resentment "clad in false nationalism," during the "Sermon of the Seven Words" held on Good Friday.
The priests from seven parishes also critiqued corruption, impunity, social inequality and femicides, which bring mourning to families.
On immigration, the prelates questioned the disrespect with which the affirm people from a different culture are treated and the irresponsibility of those whose duty is to control border crossings.
"It's necessary and urgent the conversion of so many people who, clinging to petty patriotism, are embittered against immigrants who, although with a culture different from ours, do not cease to be people and therefore deserve respect," said the priest Miguel Angel Amarante, vicar of the pastoral of Adolescence and Youth.
On the issue of conversion, the priest cited the repentant thief who asked Jesus to remember him when he assumes his reign, to question the role of border security. "They also need that conversion and treat the issue seriously, not use the situation to enrich themselves, exploit or traffic with human beings."