Immigration deports 11,583 foreigners from 5 countries in March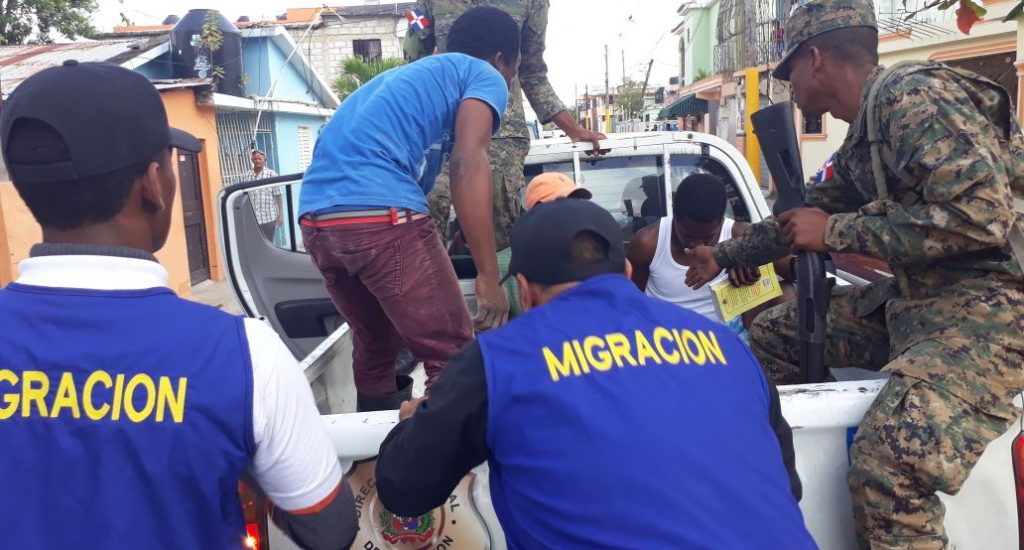 Immigration agents round up foreignrs
Santo Domingo.- The Immigration Office on Thurs. said 11,583 undocumented foreigners from five countries were deported or not admitted into the Dominican Republic in March.
Of the foreigners, 5,964 were turned back when trying to enter the country by air and land, according to Immigration figures, which also reports the deportation of 5,599 nationals from various countries.
The Immigration report says that the repatriated foreigners hail from China, Ecuador, Haiti, the United States and Venezuela.
"The foreigners deported with irregular migration status were detained during dozens of immigration raids carried out during the referred month throughout the country, by order of Immigration director Máximo William Muñoz.