Dogged by corruption, Dominican leader attends summit on corruption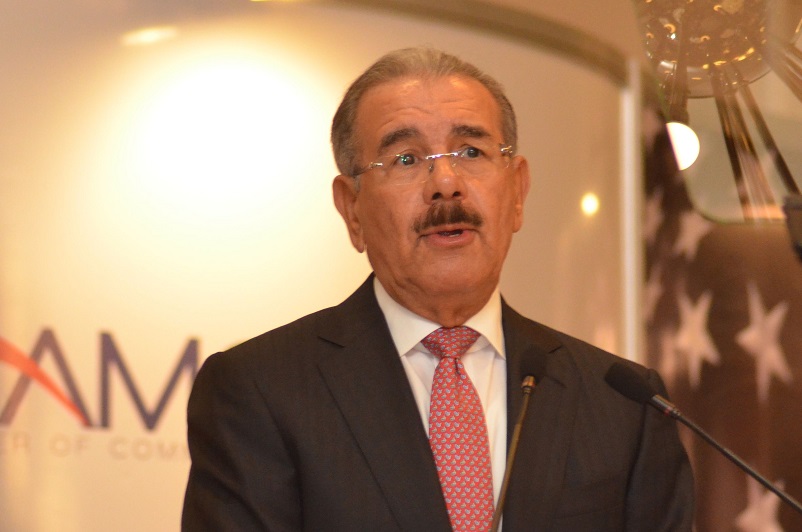 Santo Domingo.- Dogged by a slew of corruption cases in his administration, Dominican Republic president Danilo Medina is attending the Summit of the Americas in Peru, where the conclave will focus precisely on corruption
"Corruption is the worst enemy of democracies in the Americas, a region that in the last month saw a right-wing leader fall and a left-wing former president in Brazil imprisoned," wire service AFP reports.
The topic in the Summit of the Americas to take place April 13 and 14 in Lima is "democratic governance against corruption," that seeks greater regional cooperation to deal with a scourge that knows no ideologies and involves business leaders and public officials alike , perversely harming the population's most disadvantaged sectors which see their benefits of development fade.
"Corruption is what does not allow Peru to develop, it's what does not allow more projects to be made with the saving of money that can be made in each of them," warned the new president, Martin Vizcarra, describing the impact of a plague difficult to eradicate in one of the regions with the world's most profound social inequalities.
The conclave took an ironic turn; the host president took office on March 23, after predecessor Pedro Pablo Kuczynski, a former Wall Street banker and right-wing liberal, was forced to step down, for lying about the dealings of his companies with the Brazilian firm Odebrecht.
Kuczynski became the first sitting president in the Americas to fall in connection to the Odebrecht case.