Dominican-US elected officials help immigrants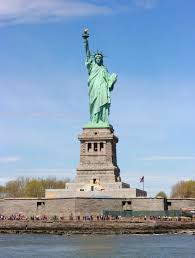 Bronx, NY (DUSA) .- The organization DominicanosUSA (DUSA), will participate in a Citizenship Workshop on May 5, to assist immigrants in filling the N-400 application form and with amnesty from payment.
The event, from 10am to 3pm, is sponsored by the National Association of Elected and Designated Officials (NALEO)).
Applicants will also be helped by the Office of the United Federation of Teachers (UFT), located at 2500 Halsey St., NYC.
To register, call toll-free at (888) 839-8682, or you can enter the websites http://goo.gl/maps/stnfNdvX <http://goo.gl/maps/stnfNdvXuKD2> uKD2<http://goo.gl/maps/stnfNdvXuKD2>.
Documents
The participants in the workshop should bring the following documents:
* Legal permanent resident card (green card)
* Identification of New York State or driver's license
* Criminal record and disposition of the court if you have been arrested, subpoenaed, detained or accused
* Benefit verification card if you are requesting amnesty and / or a copy of your most recent tax return In addition, carry information about:
* Domiciles, jobs and studies of the last five years
* All trips outside the United States in the last five years and current and old passport and, finally,
* Address and date of birth of all children