Immigration detains 685 illegal aliens in Greater Santo Domingo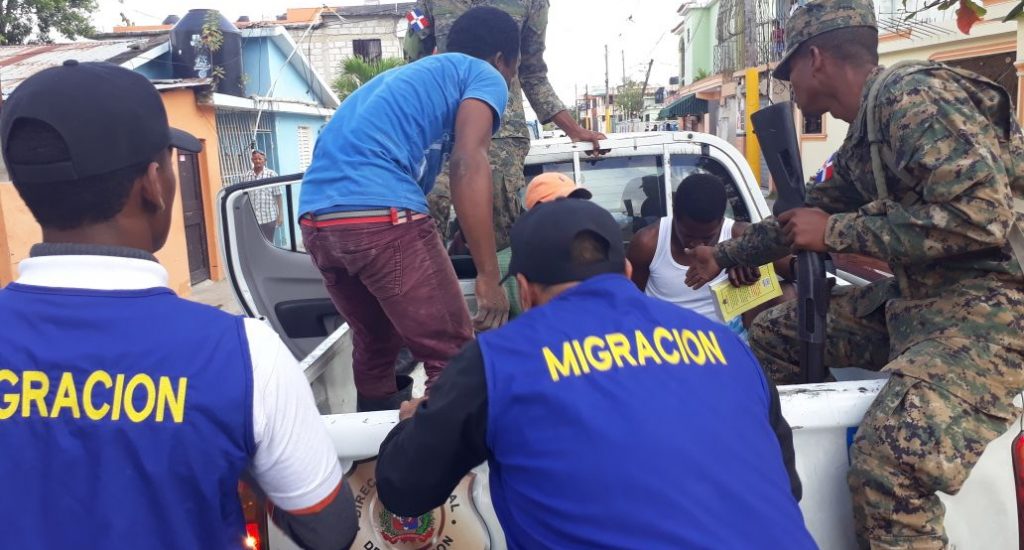 File
Santo Domingo.- The Immigration agency has detained 685 undocumented immigrants of different nationalities during sweeps carried out in several sectors of Greater Santo Domingo and the National District, during which some 1,500 foreigners were questioned.
Since early Thursday, 95 officers and inspectors, with the military and Justice Ministry's support, conducted simultaneously operations in Santo Domingo North, East, West and the National District.
In a statement, Immigration said its teams used biometric readers to consult its database to identify the foreigners.
Among those held figure Colombians, Venezuelans and Haitians, who were escorted to the detention facility at Haina (south), for processing prior to deportation.
"In recent weeks, immigration authorities have conducted similar operations in different provinces of the country to locate undocumented foreigners who remain irregularly in the country," the statement says.