Unions: Govt. seeks to dismantle Social Security Council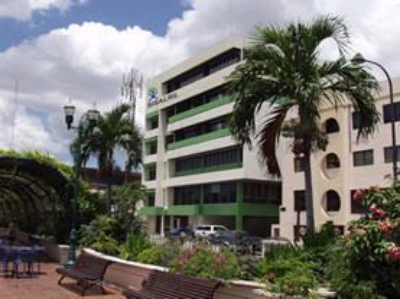 SS building
Santo Domingo.-  Three trade unions on Thurs. accused the Government of seeking to dismantle the National Social Security Council (CNSS), "taking away administrative and judicial actions the functions which Social Security Law 87-01 stipulate.
They warned that if the the Superior Administrative Court rules for the suit filed by the Health and Occupational Risks Superintendence (Sisalril) that would void the regulation that governs the Social Security System, will be "the first blow of a plan to strip the CNSS of its powers as the supreme instance of the system."
Speaking for the Unitary Workers Central, the Dominican Workers Union and the Autonomous Workers' Institutional Confederation, Teodoro Abad, Casimiro Laureano and Rafael Castillo, said the CNSS is the entity of the system and the Superintendence is a technical and supervisory body, but those who run Sisalril want it to be the one to make the decisions and place a lower unit with more powers than its hierarchical superior.
The pointed out that they are seeking to annul the CNSS, despite the fact that Law 87-01 puts it in charge of establishing the system's policies.