Greens say conspiracies start with Medina's presidency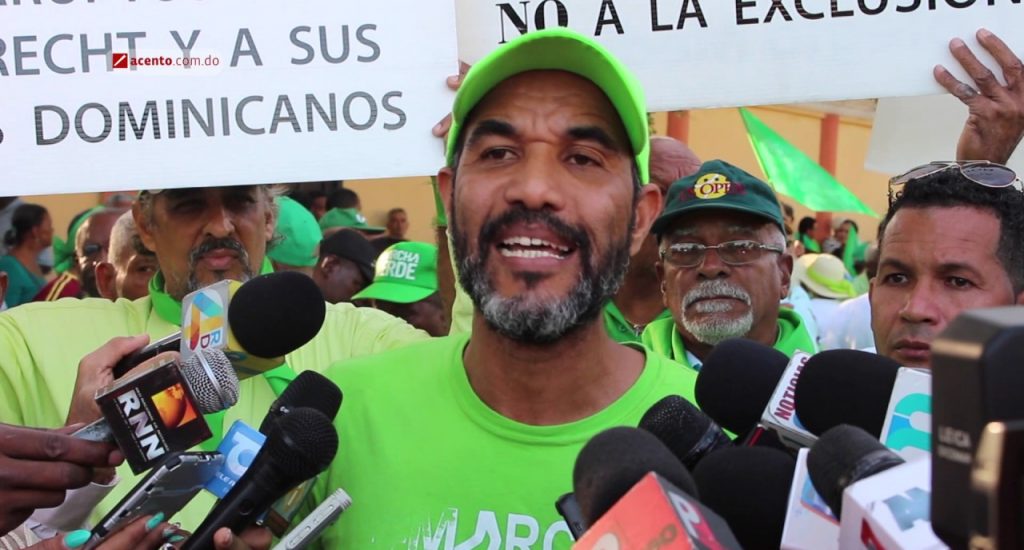 M. Robles. File.
Santo Domingo.- The Green March movement on sun. warned that the corruption mafia uncovered in the Metropolitan Bus Services Office (OMSA), -which led to the murder  of the lawyer Yuniol Ramirez- could've taken root in other agencies, as a result of the conspiracy that it affirms starts with president Danilo Medina's administration.
In a press conference in front of OMSA headquarters, Green spokesman Manuel Robles warned that the theft and waste of more than RD$3.0 billion uncovered in the audit from 2012-2016, could be "only part of the broad model of embezzlement installed in the State to finance the political-electoral projects of the Dominican ruling party (PLD)."
Investigation
"Today we Greens are here to demand that a thorough investigation of the OMSA case. We are facing a true case of corruption that, in addition to robbing us, kills; that is why the Green March demands that all those involved in the case be investigated, including officials and politicians who covered up the former director of the OMSA," said Robles.
He also demanded that the Accounts Chamber, the Comptroller         and the Procurement directorate be investigated, who haven't done their job well."
Green leader Laura Reyes said they fight because they're convinced that the Justice Ministry will not solve the country's corruption problems.