Relentless: Immigration targets Santiago with wide sweep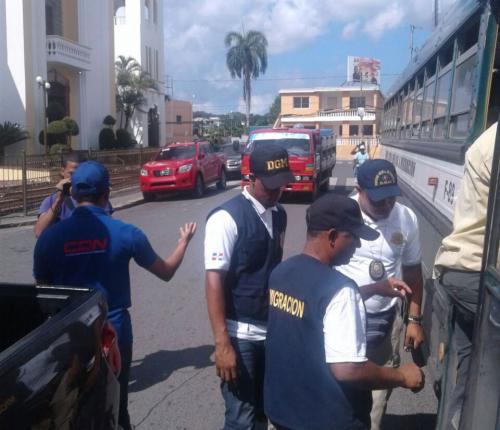 I migration in Monte Plata. Photo courtesy of lainformacion.com.do
Santiago.- The Immigration Agency on Thurs. conducted a wide seep in Santiago, where it arrested hundreds of illegal aliens, mostly Haitians in several districts of the city to be repatriated.
Since before dawn and taking advantage of the fact that Haitians go to their workplaces very early, heavily armed agents, together with Immigration inspectors, proceeded to arrest foreigners at various points.
In a statement, Immigration said those with documents in hand were released but the others were detained and escorted onto buses to be taken to Dajabón for deportation.
Most of the foreigners were detained in the Gurabo subdivision, where the soldiers had to chase after some of the illegal aliens.
The detention in Santiago is the latest in a series of sweeps by Immigration authorities.