Flash flood warnings on rains for most regions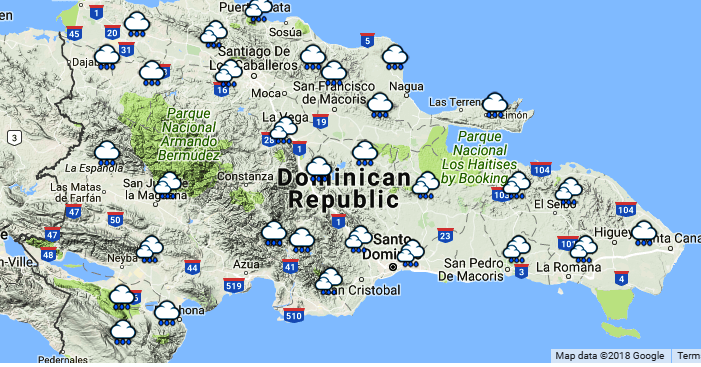 Santo Domingo.- The Emergency Operations Center on Fri. continued the alert for flash flooding and swelled rivers in the central  provinces of La Vega, Santiago and Monseñor Nouel.
Meanwhile the National weather Office predicts light to moderate downpours, strong at times with electrical storms for all regions except the Northwest.
It recommends that the population remain alert for warnings, especially those who live in high risk areas near rivers and streams.