Customs nabs US$745K cash 1 week after US$1.4M bust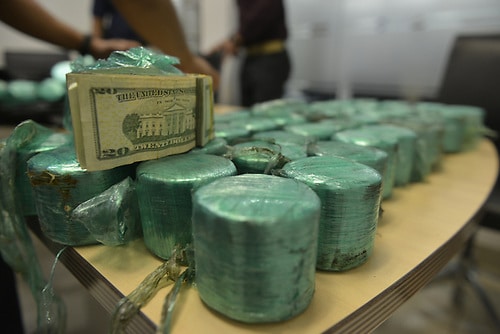 Santo Domingo.- The Customs agency on Tues. said it seized US$745,180 that arrived at Haina port in a shipment from New York, just one week after it confiscated over US$1.4 million, also hidden in auto parts.
As shippers figure, Francisco Vargas and Marcos Peña, respectively, the same people from the previous case, Customs said in a statement.
The cash was packed in 96 rolls of bills of various denominations, stuffed inside 11 drive shafts, part of the merchandise declared as "metals" and arranged in two tanks shipped from Brooklyn, NY in a container.
Customs said the bust resulted from intelligence gathering joint with National Drugs Control Agency officers.