Leftist 'bottle' whines about being shut out of China fest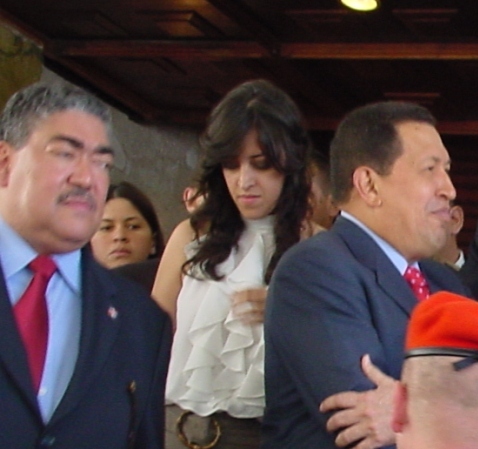 M. Mejia, H. Chavez. File
Santo Domingo.- United Leftist Movement (MIU) general secretary, Miguel Mejía on Wed. asked president Danilo Medina to explain his exclusion from the process of establishing diplomatic ties with China.
Mejia, whose official title is an alphabet soup of names, said he delivered a letter to Medina explaining his concern, but reiterated that he hails the Government's decision to establish diplomatic ties with China.
"He is not obliged to answer us, but humbly I think I deserve an explanation," said Mejía in a press conference.
The cabinet-level Minister, who's function -or lack thereof- is typical for the posts known as "bottles," gets a monthly check solely for his chumminess with the late Hugo Chavez.