Authorities act quickly against reporters' attackers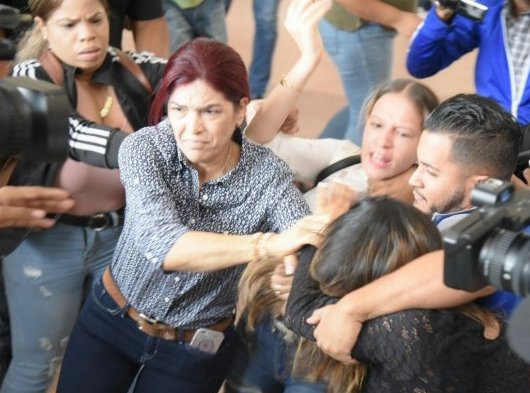 Reported is shielded from attackers. Photo @gentetuya.
Santiago.- The Justice Ministry on Thurs. said three relatives of a murder suspect were arrested and charged with assault and battery against CDN News journalist, Deyanira López, when she covered the arraignment.
The detainees Lenny Francisco Portorreal, Carmelo Tavarez and Leydi Beatriz Adames will be arraigned in the next few hours when the prosecution will request pretrial detention.
In a press release, the Santiago Office of the Prosecutor said incident occurred while murder suspect Joel Rodríguez was being escorted to the hearing.
Attacks
While attacks on journalists aren't unusual in the country, the authorities reacted quickly in the case of Santiago.