It's official: journalists are probed on link to Odebrecht 'bagman'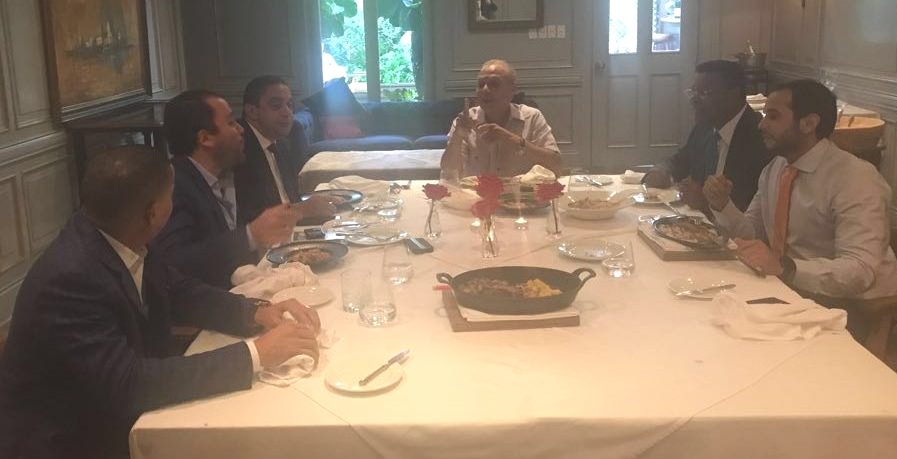 Fateful meal: Ángel Rondón, to his left, Danny Alcántara.
Santo Domingo.- The Justice Ministry on Mon. confirmed that the journalists Danny Alcántara and Julio Martínez Pozo and their relatives are being investigated in connection to Odebrecht's bribes through the alleged "bagman" Ángel Rondón Rijo, in exchange for lucrative State contracts.
Justice Ministry spokeswoman Julieta Tejada said Supreme Court justice, Francisco Ortega Polanco, issued bench warrants to determine if the journalists or their relatives are linked to the US$92.0 million in bribes paid from 2001 to 2014 to officials and former officials.
"Yes, they are being investigated by order of a judge, as many other people are being investigated and the results of those investigations will tell if there are criminal indications or if they don't exist," she said.
Tejada refused to specify how many people are being investigated.
In a press conference Mon. morning, Alcántara and Martínez alleged abuses and threats from Justice minister Jean Rodríguez.
"We do not know why they gave that press conference … The Attorney General's Office makes use of its power to communicate at a given moment what it understands must be in the national interest," Tejada said when asked why they issued a statement just hours before the journalists' press conference.
Regarding  Alcantara and Martinez's claim that the prosecutor had blackmailing them, Tejada declined comment.
Alcántara and Martínez, called Rodriguez "cocky," who lacks the professional or emotional training to perform his duties and who's been "angry with us for our comments in the media."