200 fighting cocks, show horses seized from cash smugglers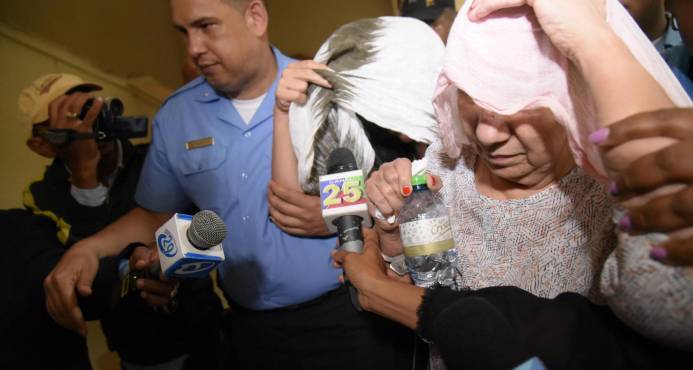 Suspect. Photo detrasdelrumor.com.do
Santo Domingo.-  A roost of more than 200 fighting cocks and a stable of show horses are part of the assets seized from an alleged network which smuggled dollars from the United States.
Investigators and antinarcotics (DNCD) officers discovered the animals in a farm in Santiago, which has also been confiscated.
The authorities said Dominicans, Venezuelans and Colombians form the network, whose seized properties are worth over RD$160.0 million.
Also seized was a car dealership, 25 automobiles, 15 luxury among them; nine apartments, a motorboat, large motorcycles, among others.
Luisa Amelia Fermín and Miguelina Franco, mother and wife of the alleged ringleader José Estefany Fernández, are in custody in Santiago.