Prosecutor had better not play the crazy, Dominican Republic Greens warn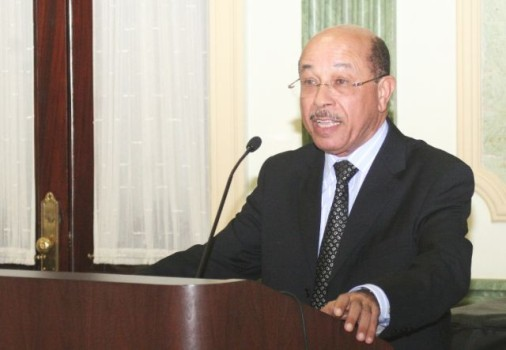 tT. Montas. File
Santo Domingo.- The Green March movement on Tues. warned Justice minister Jean Alain Rodríguez, that the Odebrecht case file pending before the Supreme Court will not be complete without the results of an investigation into the illegal campaign financing by the Brazilian construction company in the seven elections from 2002 to 2016.
Speaking near the Justice Ministry, the Greens noted that the former Industry and Commerce Minister and senior ruling party (PLD) leader, Juan Temístocles Montás , admitted receiving money from Ángel Rondón, said to be Odebrecht's "bagman" in the country to finance the presidential campaigns of Leonel Fernández (2008) and Danilo Medina (2012 and 2016).
They said the Justice Ministry must explain the role played by publicist Joao Santana, chief strategist for Medina's campaigns in 2012 and 2016, participated in the electoral campaigns "under the illicit financing scheme that was applied together with Odebrecht in Brazil and other nations of the region."
"The Prosecutor had better not play the crazy. The criminal investigation must include the illegal financing of electoral campaigns, because that has been the mechanism used by Odebrecht throughout the continent and Africa; because a member of the political committee (Montas) acknowleged the crime; and because Joao Santana himself was prosecuted in Brazil for being part of the international construction fund triangulation scheme. Leaving this issue out of the case is pure and hard complicity," the Greens said in a statement.
They demand that Rodríguez take into account the plea brgaining of Migliaccio Da Silva, one of the heads of Odebrecht's "Structured Operations Department," who acknowledged that in the Dominican Republic there was money from the construction company for the electoral campaign.
They added that the same plea deal was made by Luiz Eduardo Da Rocha Soares, executive of that department in charge of managing from Dominican territory all of Odebrecht's illegal payments worldwide.