Medina swears in the new officials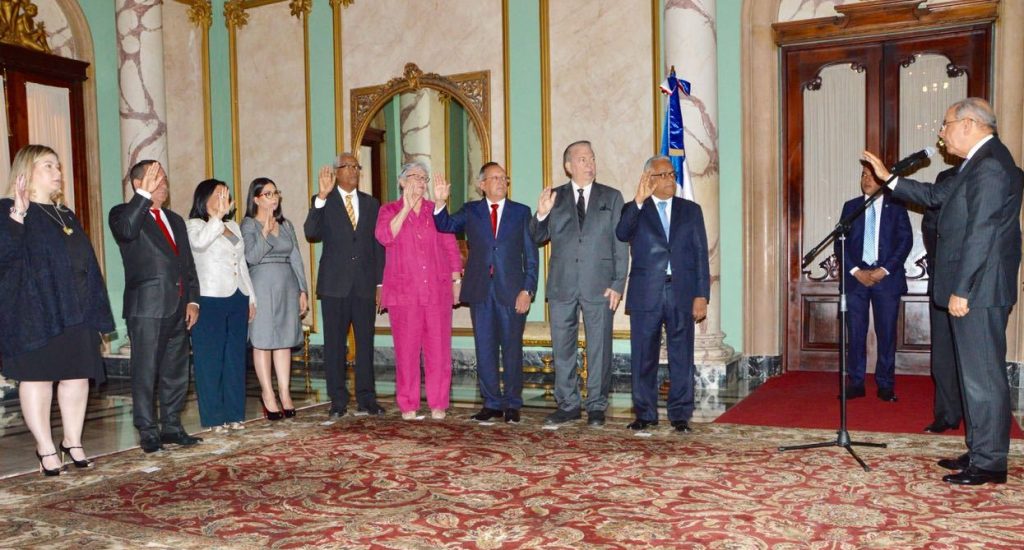 Santo Domingo.- President Danilo Medina on Thurs. swore in the new officials appointed by executive order, among them the ministers of Public Health, Environment and Culture.
Rafael Sánchez Cardenas is the new minister of Public Health and Kirsis Fernández was sworn in a member of the Board of Directors of the State-owned Reservas bank.
Angel Estevez is the new Environment minister while Agriculture minister designee, Osmar Benítez, was not sworn in because he is out of the country, while Eduardo Selman is the new Minster of Culture.