Entities seek to reduce the world's 2nd-worst road carnage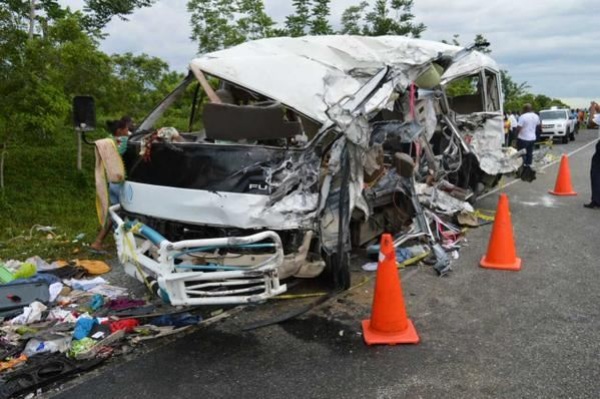 Santo Domingo.- The Traffic and Transport Agency (INTRANT), and the Pan American Health Organization (PAHO) on Fri. agreed on actions and on technical assistance to reduce Dominican Republic's road carnage, in which the country is the world's second worst in traffic deaths.
"Through the agreement, the necessary protocols will be defined to improve the quality of data obtained in the country on road accidents, as well as specialized support to strengthen INTRANT's Road Safety Observatory (OBSEVI), in its role of studying scientifically the causes and effects of the accident rate," they said in as statement.
The agreement will also consolidate statistics to produce timely, objective and reliable information to establish public prevention policies.
The event was headed by INTRANT director Claudia Franchesca De los Santos and PAHO representative in the country, Dr. Alma Morales.