Embraer execs to testify in US$3.5M Super Tucano planes bribe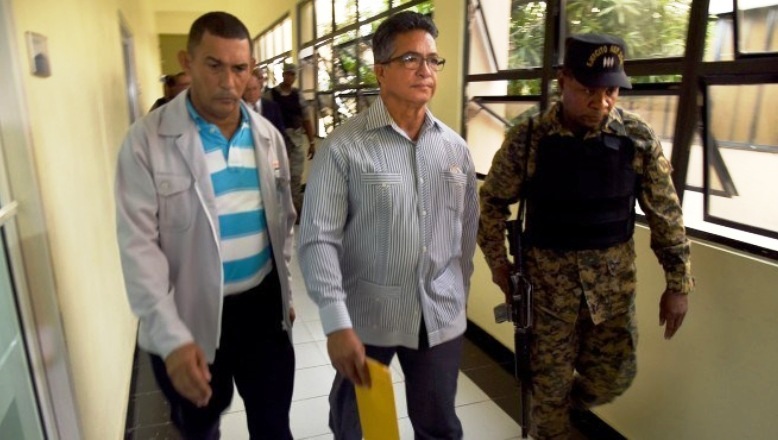 Pedro Rafael Peña Antonio (c.)
Santo Domingo.-  Executives of Brazilian Embraer, indicted for the US$3.5 million in bribes paid to secure the deal to buy Super Tucano planes, will testify in the case, after the Anticorruption Prosecutor dropped the charges.
A source close to the investigation said though not final, the decision seeks to expedite the case, claiming the difficulties in trying the executives in Brazil.
The indictment accuses Embraer of paying a US$3.4 million bribe to secure the deal for eight planes to the Dominican State.
Indicted thus far figure former Defense minister Pedro Rafael Peña, Colonel Carlos Piccini and businessmen Daniel Aquino Hernández and Daniel Aquino Méndez, Ysrael Abreu Rosario and Félix del Orbe Berroa.
For lawyer José Parra, quoted by Diario Libre, the Attorney General's decision shows that he exercises a weak role in the prosecution of corruption. "He adopts half-step positions that reveal a disinterest to place responsibilities on all involved."