Venezuelans in Dominican Republic need a humanitarian status: Jesuits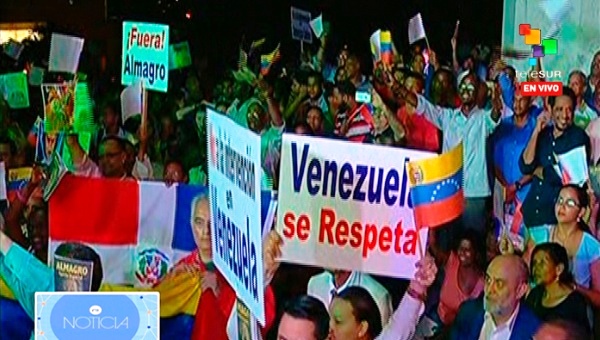 Santo Domingo.- The think tank Centro Juan Montalvo on Wed. urged the Govt. to regularize the status of Venezuelan immigrants, who are forced to leave their country and come to Dominican Republic to improve their quality of life.
It notes that Dominicans are also immigrants and should be an example of welcome, since the country has a historic debt to Venezuela, which welcomed founding father Juan Pablo Duarte and thousands of Dominicans during the 70s and 80s.
"We mustn't forget the most recent solidarity they've given us through the humanitarian aid program when we have had to face emergency situations, including Petrocaribe (oil) facilities," the Centro Juan Montalvo says in a statement.
After condemning as an outrage the arrest of Venezuelan social activist Ana María Rodríguez, along with five compatriots, who were detained last weekend in Dajabón, the Jesuit NGO also praised the immigration authorities for acknowledging their mistake by releasing them that same day.
It also calls on the Govt. to open channels of communication to inform immigrants in a timely manner of the new measures adopted so that they be aware of and can take steps to regularize their status.
"The Venezuelans need a special migratory policy with a humanitarian character because as a member of the Jesuit Migrants Network, which at the global level we have the apostolic mission to accompany the migrants in conditions of vulnerability," the think tank said in a press release.