Experts: Dominican Republic shouldn't recognize Venezuela election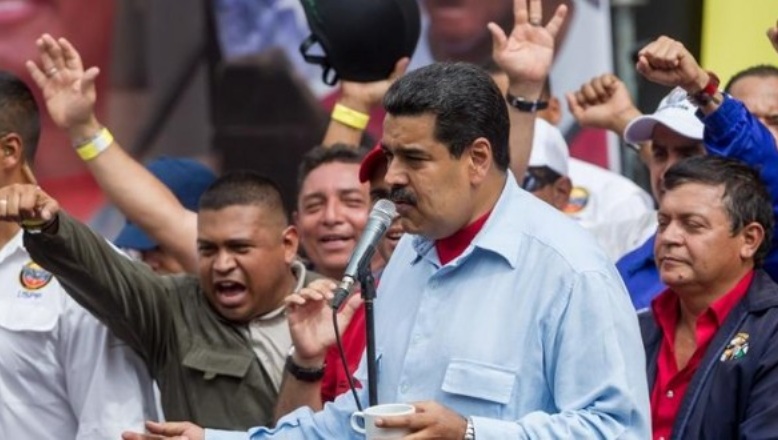 N. Maduro.
Santo Domingo.- Experts in international relations say that the Dominican Republic shouldn't recognize Venezuela's election last Sunday.
Latin American Youth Network for Democracy coordinator, Jatzel Roman, said that "recognizing the questioned electoral process of May 20 wouldn't be neutral but on the contrary take sides with a government that is increasingly isolated."
Roman said Dominican Republic has traditionally maintained a profile of relative neutrality in international issues, and except for the cases of Peru 2000 and Honduras 2009, Dominican administrations haven't taken very direct positions in controversies, which is understandable when taking into account that we don't like when others opine about our issues.
He said that already 18 countries in the region, Canada, the United States and the European Union have already rejected the vote, and would be a mistake for the Dominican government to side with the ALBA (Bolivarian Alliance -headed by Venezuela).
"This transcends the ideological lines and we have seen how representatives of the Latin American center-left have also been part of the critical voices. To recognize such mockery would be an act of political extremism," he said.
For international mediator Nelson Espinal, Venezuela has reached a point where "participating in this farce is to validate and legitimize it."
He said that 84 countries have said they will not recognize that result.
He said the solution will come when the Venezuelan people decide it. "Regrettably, Venezuela is already a humanitarian crisis, and even to resolve that there is minimal consensus."
Why the dialogue failed
Espinal said the Venezuela dialogue held in Santo Domingo failed to solve the crisis because in the middle of the talks, president Nicolás Maduro called for elections in April 2018 and later on for the National Constituent Assembly.