Women again picket Congress to demand decriminalized abortion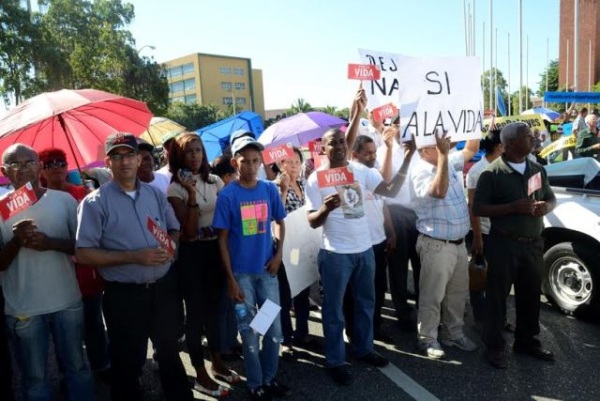 An anti-abortion protest in front of Congress. File
Santo Domingo.- Several organizations protested in front of Congress on Tuesday to demand legislation which decriminalizes the termination of pregnancy in extreme conditions, affirming that the legal restriction pushes poor women into illegal abortions, which subjects them to serious health and economic consequences.
"The criminalization of the interruption of pregnancy in all circumstances endangers the life and health of the poorest girls and women who cannot access safe abortion services," said Linabel González, who spoke on behalf of the Women's Provincial Development Office of Hermanas Mirabal province.
She said it's important that the entire population "support this struggle that seeks to reduce the most serious deaths and complications arising from clandestine abortions and eliminate at the root the stigma against women who resort to it."
It's the second protest in Congress by women against criminalized abortion in as many weeks.