From Security Council, Dominican Republic would uphold LatAm's, Caribbean's interests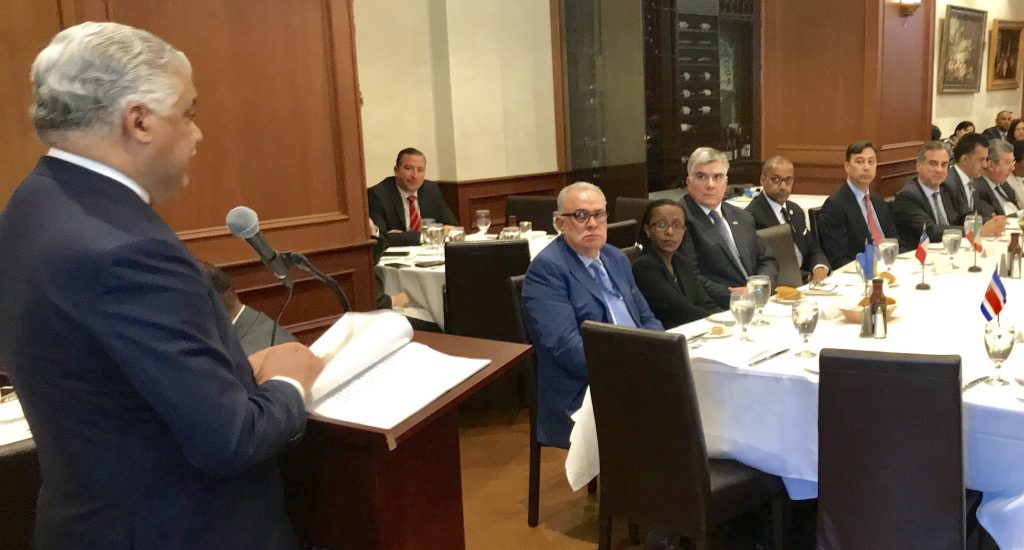 New York.- Foreign minister Miguel Vargas on Thur. said that, from the UN Security Council, the Dominican Republic would uphold the interests of Latin America and the Caribbean.
"it will be our task, to represent and defend the interests of our region, considering the changes in the international context and without forgetting that development is a condition for achieving lasting and effective peace," the official said.
"In order to fulfill that commitment, an agenda centered on peace, the promotion of human rights, food security, the role of women, security, environmental protection and climate change, as well as of the peaceful settlement of disputes," Vargas said.
The Foreign Minister spoke at a luncheon hosted for ambassadors of the Latin American and Caribbean Group in the United Nations (GRULAC), an organization which has stated its support of Dominican Republic's bid to a non-permanent seat in the UN Security Council.