NGOs, govt. agencies get a record US$7.8M seized from criminals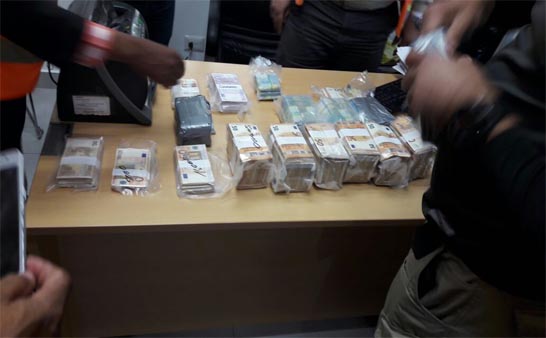 Euros seized in Punta Cana
Santo Domingo.- Justice minister Jean Rodríguez on Mon. said  RD$388.0 million (US$7.8 million) were distributed to non-profit organizations and govt. agencies, seized from drug trafficking and money laundering networks.
He said the RD$388.6 million were distributed according to the law: 25% to the Justice Ministry, 25% to the National Drugs Control Directorate, 25% to the National Drug Council , 10% to the National Police and 15% to several NGOs that work with people addicted to controlled substances.
"We speak of, ladies and gentlemen, of almost 390 million pesos, the largest distribution of this type that has been made in the Dominican Republic, which is a delivery of almost six times more than the average annual deliveries made in the last ten years," said Rodríguez.
He stressed that the funds he received, or RD$97.6 million will be allocated to the assistance centers for victims of gender violence and femicides.