Four Dominican policewomen in hot water over stripper pix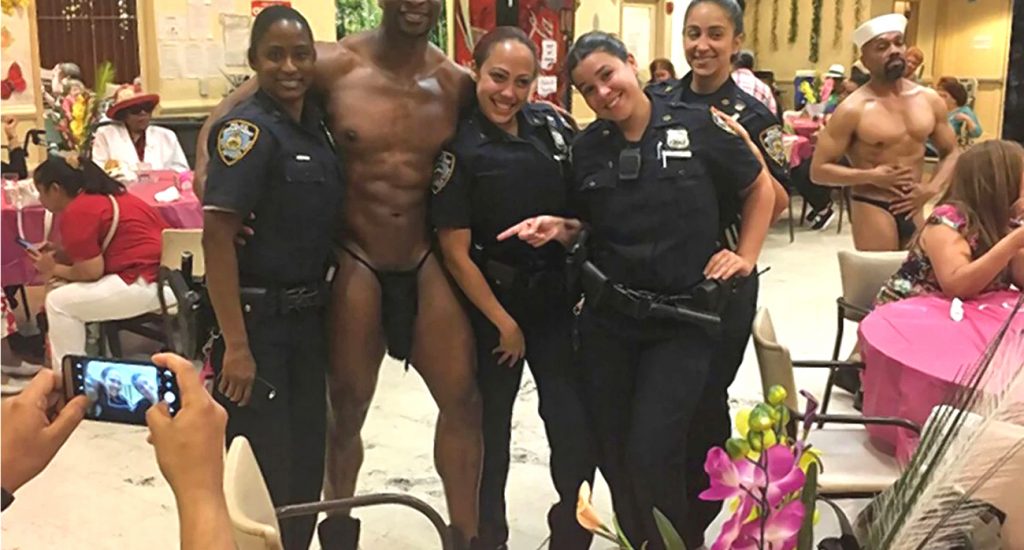 Photo elnuevodiario.com.do
New York.- Four Dominican policewomen will be reprimanded by the NYPD, after a photo posted on the Web to social networks shows them smiling next to a stripper in thong hired to entertain the seniors in the Fort Washington Senior Center on May 13.
Local media report that the only two officers identified, Amber Guzmán and Nathalie Lebrón, work in community policing programs in Upper Manhattan's 33rd Precinct.
The women, who are assigned to Sector D of the Precinct, are known as "Las Divas del 33."
"Our officers didn't know that the men in the photo would be present in this event," a Police spokeswoman said referring to the strippers.