Despite being in the 'alley' few hurricanes hit Dominican Republic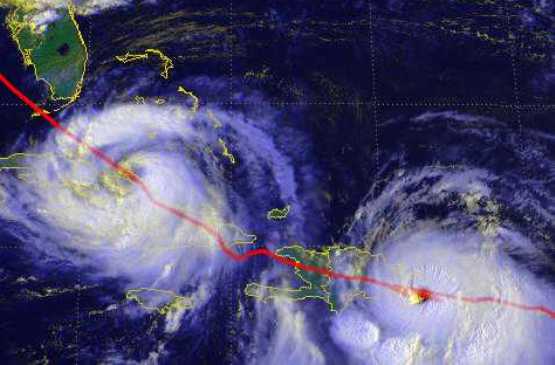 Santo Domingo.- A total 329 cyclones have formed in the Atlantic Ocean and the Gulf of Mexico in the last 20 years, of which 114 have impacted US territory and only nine have caused damage somewhere in the Dominican Republic, despite being located in "hurricane alley."
The National Hurricane Center forecasts an active season this year with the formation of 12 to 16 storms among them some could reach hurricane category with winds of over 118 Kph.
The first subtropical storm has already formed, out of season, which touched land on Monday in the Gulf of Mexico coast in the US.
While Louisiana, Florida and South Carolina are the most affected areas of the US, 18 have affected Cuba in the last two decades; Haiti with seven; Puerto Rico five; eastern Mexico with 15; Jamaica five, according to the University of Colorado.
The most powerful storm to impact the Dominican Republic in that period was Georges, on September 21, 1998, with winds exceeding 180 Kph when it made landfall at Saona island, then pounding La Romana and Monte Plata.
Storms
– Bertha in 2014 in the east
– Emely in 2011 in the south
– Fay in 2008 in the central valley
– Nouel in 2007 in the southwest
– Alpha in 2005 in the southwest
– Jeanne in 2004 in the north
– Odette in 2000 in the south
– Helene in 2000 in the south.