Drip-drip of ruling party presidency hopefuls reveals Medina's strategy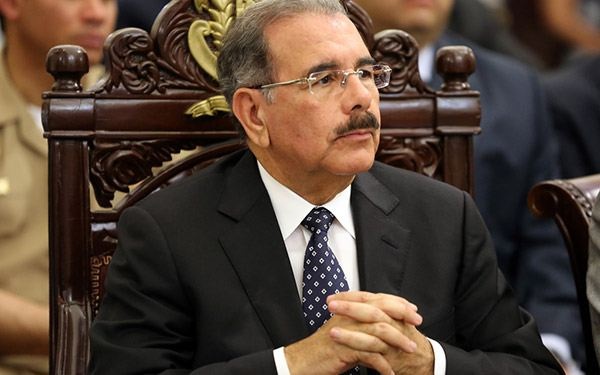 D. Medina
Santo Domingo-. The drip-drip outing of ruling party (PLD) presidential candidacy hopefuls linked to president Danilo Medina reveals his sector's strategy to let his best "pupils" run to determine which one can best face former president Leonel Fernández.
The risk taken by Medina's camp is to disperse the vote seems to be part of plan to rally around the one with the most support, if Medina finally decides not seek the PLD candidacy for the fourth time, to keep Fernandez from seeking a fourth term.
For political scientist Rafael Toribio that may be the exact strategy, "to launch many and support anyone who can compete with Leonel," but as long as he (Medina) can't be a candidate.
The strategy was first revealed after a National Palace meeting between the presidential hopefuls and Medina at the beginning of March, where, according to some of those present, the president urged them to stump throughout the country with their proposals and political ideas.
Then Environment minister Francisco Dominguez was the first to resign, followed by Senate president Reinaldo Pared, and Interior minister Carlos Amarante.
Following the trend
Among those expected to announce a bid figure Public Works minister Gonzalo Castillo; Education minister Andrés Navarro, and Tourism minister Francisco Javier García.