Espaillat leads letter to urge designation courts as Immigrant Safe Spaces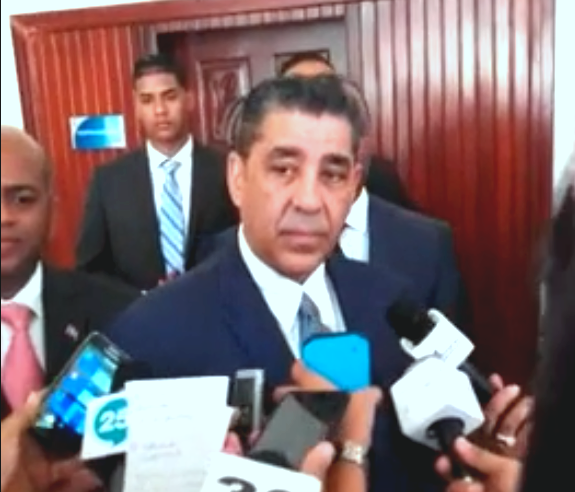 A. Espaillat. File
Washington, D.C. – Today, Rep. Adriano Espaillat (NY-13) joined Reps. Pramila Jayapal (WA-07), Jan Schakowsky (IL-09), Suzanne Bonamici (OR-01), and Beto O'Rourke (TX-16) to urge U.S. Immigration and Customs Enforcement (ICE) Acting Director Thomas D. Homan to designate courthouses as sensitive locations where immigrants cannot be arrested and detained by ICE.
"An individual's right to confidential communications with one's attorney is one of our country's most vital protections and dates back to the founding of our nation's legal system," wrote the members in a letter to Acting Director Homan. "Although this principal is not enshrined in the U.S. Constitution, its common law origins are noted in the Federal Rules of Evidence and is widely recognized by all U.S. federal and state courts.
"ICE's presence in courthouses has a broad impact across the population. Even people with legal status may fear contacting the police to report crime out of fear that contact with law enforcement will lead to the apprehension and detention of a loved one," they continued. "According to a survey by the University of Illinois, 44 percent of Latinos are less likely to contact the police if they have been a victim of crime because they fear that the police will inquire about their immigration status or that of people they know."
This letter comes after ICE arrested a Washington man following his hearing in a local courthouse in January, citing reliance on information obtained while eavesdropping on a privileged attorney-client conversation.
The Northwest Immigrant Rights Project filed a civil rights complaint against the officers who detained the man, Jorge Acebal-Coria, but arrests like these have become increasingly common across the country.
The members urge Acting Director Homan to designate courts as sensitive locations where ICE cannot conduct enforcement actions. They also request information on ICE compliance to constitutional rights, the agency's accountability measures and the number of recent ICE arrests that have occurred in courthouses across the nation.
The letter is signed by 62 members of Congress: Adriano Espaillat, Pramila Jayapal, Jan Schakowsky, Suzanne Bonamici, Beto O'Rourke, John Lewis, José E. Serrano, Eleanor Holmes Norton, Jerrold Nadler, Luis V. Gutiérrez, Carolyn B. Maloney, Bobby L. Rush, Robert C. "Bobby" Scott, Nydia M. Velázquez, Elijah E. Cummings, Earl Blumenauer, Danny K. Davis, Diana DeGette, James P. McGovern, Adam Smith, Gregory W. Meeks, Barbara Lee, Joe Crowley, Grace F. Napolitano, Raúl M. Grijalva, Linda T. Sánchez, Gwen S. Moore, Debbie Wasserman Schultz, Yvette D. Clarke, Steve Cohen, Keith Ellison, Henry C. "Hank" Johnson, Jr., Peter Welch, John Yarmuth, André Carson, Jared Polis, Mike Quigley, Judy Chu, Ted Deutch, Bill Foster, David N. Cicilline, Donald M. Payne, Jr., Colleen Hanabusa, Tony Cárdenas, Joaquin Castro, Tulsi Gabbard, Mark Takano, Filemon Vela, Donald S. Beyer, Jr., Debbie Dingell, Brenda L. Lawrence, Kathleen M. Rice, Norma Torres, Bonnie Watson Coleman, Nanette Diaz Barragán, Anthony G. Brown, J. Luis Correa, Val Demings, Vicente Gonzalez, Ro Khanna, Jamie Raskin, Darren Soto.