4.7 quake jolts Dominican Republic(Update)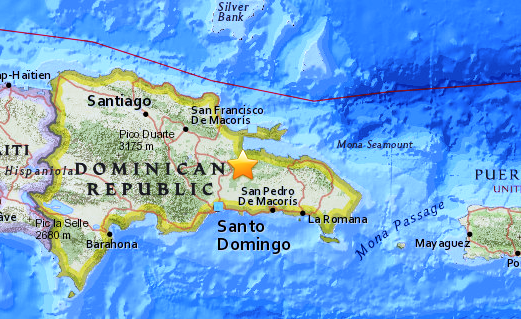 Santo Domingo.- The US Geodetic Survey downgraded the quake to magnitude 4.7, with no injuries or damage reported.
FILE A 5.1 magnitude tremor jolted the Dominican Republic early Sun., the US Geodetic Survey reports.
The tremor was felt in the capital, Sano Domingo at 5:09am.
More information as available…
USGS.gov:
M 5.1 – 12km ESE of Gonzalo, Dominican Republic
Time
2018-06-03 09:13:21 (UTC)
Location
18.924°N 69.640°W
Depth
56.4 km