After hosting failed talks, Dominican Republic wants peace in Venezuela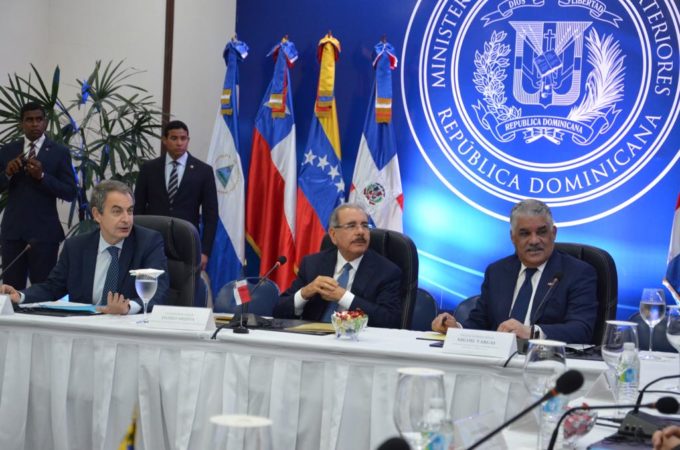 D. Medina heads Venezuela mediation
Santo Domingo.- The Dominican Republic on Tues. pleaded before the OAS 48th General Assembly, for a peaceful solution to Venezuela's crisis, where the key players are the Venezuelans themselves.
The call comes just months after Venezuela's rival sides failed to reach an agreement in the talks held in Santo Domingo.
Dominican Foreign minister Miguel Vargas made the proposal at the plenary, where he said that the solution must adhere to participatory democracy.
He said the OAS needs to seek concrete solutions to the situation and called on Venezuela's government and opposition to initiate actions.
He warned that the constant tension between that nation's government and opposition raises fear of a breach of governance.
"What we, the government and the Dominican people want for Venezuela is the strengthening of their democracy and for peace and prosperity to prevail in the land of (Simón) Bolívar."
Vargas said that country tried by all means to reach an agreement, through talks in which Dominican president himself Danilo Medina mediated.
Despite the efforts however, they couldn't strike an agreement.
"The Dominican Republic hopes that any collective action with respect to the sister nation of Venezuelan will be adopted to contribute to the search for a peaceful, democratic and definitive solution," he said.
Vargas spoke at the OAS's most important annual meeting, which began Monday with extensive discussions of the political and social crisis shaking Venezuela and the violence in Nicaragua.