Leftists want probe into Bus Services Office mafia-style murder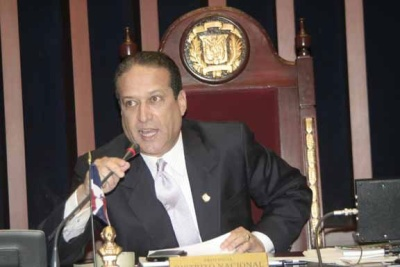 R. Pared
Santo Domingo.-  The leftist organization Frente Amplio (Wide Front) on Wed. went to the Justice Ministry to demand an investigation of Administrative minister José Ramón Peralta, and six other officials for their alleged of the mafia that operated in the Metropolitan Bus Services Office (OMSA).
The request comes amid expectations on the extradition from the US of OMSA official Argenis Contreras, charged in the mafia-style execution of university professor Yuniol Ramirez, who was about to denounce widespread corruption in the OMSA
The group's general secretary Juan D. Rodríguez said that in addition to Peralta, president Danilo Medina's personal assistant Carlos Pared, must also be investigated.
Also Santo Domingo province deputy Jesús Martínez(Yayo); deputy Gertrudis Ramírez; Santo Domingo Este mayor, Alfredo Martínez (El Cañero); Santo Domingo Norte mayor, René Polanco, and Santo Domingo Este councilman Wascar Rivera.
The Front says it has evidence and reliable sources to back their claim. "We formally request that a serious, comprehensive investigation be ordered that reaches all the powers held by those denounced under the principle of equality before the law."
Rodríguez added that the Constitution stipulates that the Minister of Justice, currently Jean A. Rodriguez, must launch an investigation on any complaint submitted by a citizen.