Embezzlers stole US$5.0B from Dominican Republic; none in jail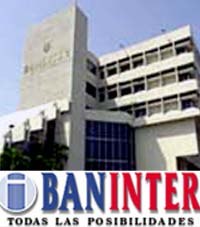 Santo Domingo.- Dominican Industries Association (AIRD) president Campos de Moya, on Thur. said he expects that in the same manner in which the business leaders were prosecuted for embezzling the banks, "those who've embezzled the Dominican nation should also be convicted and the punishment enforced."
He said the Dominican people want those involved be prosecuted for taking bribes, since those who embezzled defrauded the nation, "that's why they aspire to be see exemplary sentences in case it is proven that the accused are guilty."
"I'd dare say that the business sector, like all Dominicans, is looking with great interest at the date in which the prosecutor will present the evidence to bring to court, once and for all, those people who've been unlawfully enriched," he said.
The Justice Ministry is expected to unseal the indictments against those charged with taking bribes, before the court-issued deadline to do so by Saturday, June 9.
Odebrecht
The Brazilian construction company Odebrecht admitted paying US$92.0 million in bribes to Dominican officials and politicians in exchange for multi-million dollar contracts to build infrastructure works across the country, with ballooned cost as high as US$2.5 billion.
Baninter
De Moya's mention of bank embezzles refers to the Banco Baninter case which cost Dominican taxpayers US$21.5 billion and sent the economy into a tailspin. All of those convicted received light sentences and none are in jail.