Supreme Court starts notifying 7 Odebrecht graft defendants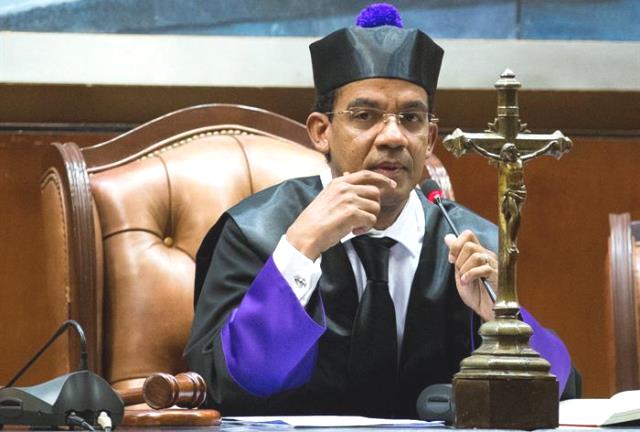 F. Ortega. File.
Santo Domingo.- Supreme Court  Special Instruction judge, Francisco Ortega, on Saturday began to notify the indictments against the seven defendants in the Odebrecht graft case.
The first to be notified was opposition party (PRM) party leader Andrés Bautista, at his party's headquarters.
In the 518-page indictment the prosecution requests the start of a trial based on documentary evidence that will have to be notified to each defendant.
The Supreme Court will notify Ángel Rondón, Víctor Díaz Rúa, Conrad Pittaluga, Andrés Bautista, Tommy Galán, Roberto Rodríguez and Jesús Vásquez of the indictment, so that they prepare their defense.
The group is accused of graft prevarication, illicit enrichment, forgery and money laundering, in connection with the US$92.0 million in bribes that the Brazilian company Odebrecht admitted paying locally to obtain public works contracts.