Greens: corruption, impunity the main threats to natural resources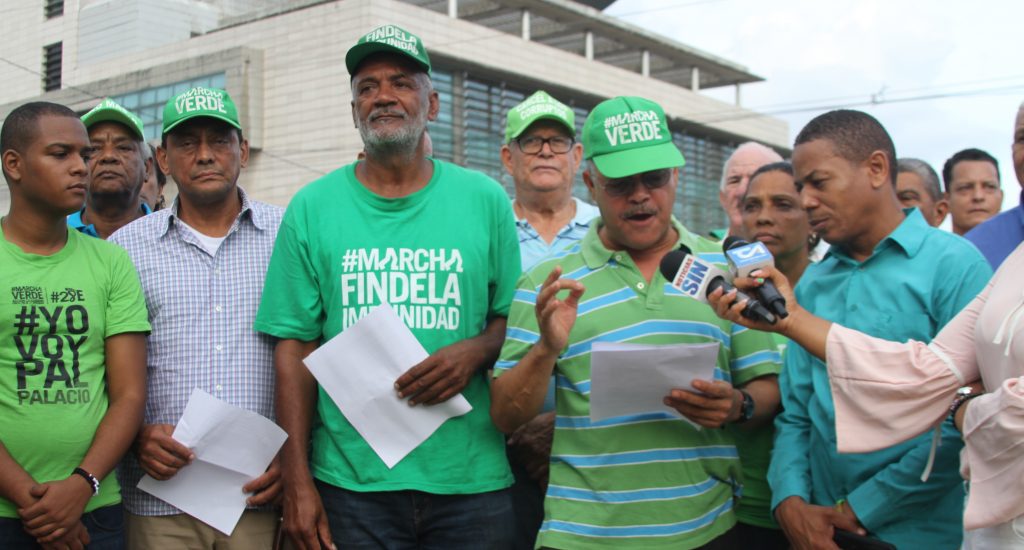 Santo Domingo.- Green March specialists and environmentalists on Monday called corruption and impunity the main threats to Dominican Republic's natural resources.
After taking over the Green Resistance Camp set up in front of the Supreme Court for one day, the activists said the risks posed by climate change are greater than the poverty that affects the great majority of people.
"Certain coordinated groups profit from attacking the natural resource which reaches the level of destruction caused by corrupt practices designed to depredate the rivers, forests and mountains of the country," the Greens said.
In a statement, the group said corruption prompted the approval of the Barrick Gold contract, "which in environmental matters constitutes a deception that transfers economic responsibilities to the Dominican State, compromises the waters of the Hatillo dam and reverses the monitoring functions and environmental supervision."
Corruption, according to environmentalists, "has allowed those responsible for monitoring large mining companies to ignore accumulated environmental liabilities and also evade their tax obligations."
"Corruption is responsible for the massive extraction of sand from rivers and beaches in clear violation of the laws, the occupation of the 60 meters on the coasts, the dumping of pollutants in rivers and aquifers, the destruction of mangroves, the commercialization of species in danger of extinction, of the business of the exploitation of the native forest, of the urban disorder, of the inadequate handling of landfills, of the construction in flood zones and of an endless rosary of crimes."