Senator profited from misery, US Treasury says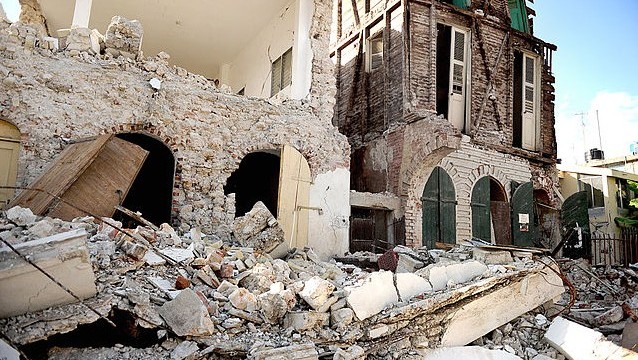 Haiti hospital ruins
Santo Domingo.-  "With all that money, we don't have anything in terms of a serious hospital, we don't have anything in terms of an airport … We have nothing," the president of a Haitian Senate committee complained last November, who accused a dozen officials of embezzling US$2.0 billion in Petrocaribe funds that were   earmarked for projects never completed in Latin America's poorest country.
A 647-page report, submitted to the Haitian Senate cites the investigation from 2008 to 2016, during which the administrations of then presidents René Préval and Michel Martelly.
Is refers to the states of emergency and the green light given to their respective prime ministers, Jean-Max Bellerive and Laurent Lamothe, to use Petrocaribe funds in projects to rebuild the country after four hurricanes and the powerful earthquake of January 12, 2010, according to reports by the Miami Herald.
"One of the most flagrant accusations, the report says "was the reconstruction of the Foreign Affairs Ministry building, one of the 40 government buildings that collapsed during the earthquake. The Dominican firm Hadom received a US$14.7 million contract and paid US$10.0 million in advance to build the building that has yet to be built. "
"Hadom's lucrative contract with Haiti," it continues, "is one of several given to Dominican companies after the earthquake that became the subject of separate surveys in Haiti and the neighboring Dominican Republic, where the owner of Hadom and Dominican senator Felix Bautista was accused of embezzlement. The Bautista case was finally repealed by the Supreme Court of the Dominican Republic. "
To justify Bautista's sanction, the Treasury Department says the Dominican senator, "used his position to incur corruption, including profits from the issues of humanitarian efforts related to reconstruction in Haiti."
The sanction includes the freezing of all his assets and the repeal of his US visa, of his wife and children.
It also bars US individuals and legal entities from conducting financial and commercial transactions with Felix Bautista and five related companies: Constructora Hadom SA, Electric and Mechanical Solutions Hadom S.R.L., Seymeh Ingeniería SRL, Inmobiliaria Rofi SA and Constructora Rofi SA.