Ex-Senate chief pocketed US$30.0M+ in less than 15 years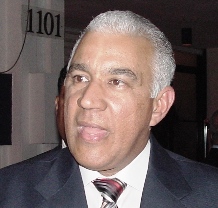 A. Bautista. File
Santo Domingo.-  Former Senate president, Andrés Bautista, indicted in the Odebrecht bribe case, profited from the construction of the Northwest Aqueduct and the Palomino Dam, Justice minister Jean Alain Rodríguez says in the request for a criminal trial.
The indictment says Bautista's bank deposits totaled over RD$1.8 billion (US$30.0 million) in less than 15 years.
It stresses that the accused received RD$1.1 billion in addition to his income in Congress and used several financial products in different banks; two of which he allegedly concealed in his financial statements for 2004 and 2006.
Rodriguez notes that one of the accounts hidden by the former lawmaker is jointly with his brother Serafin Bautista and just in loans, received RD$1.9 billion, of which 79% entered as deposits since opened in 2003.
"Only in 2005 this account received in credits the sum of RD$119.5 million and in 2006 had mobilized RD$130.5 million," the indictment says.