Critiqued official 'happy and joyful' to oust ruling party colleagues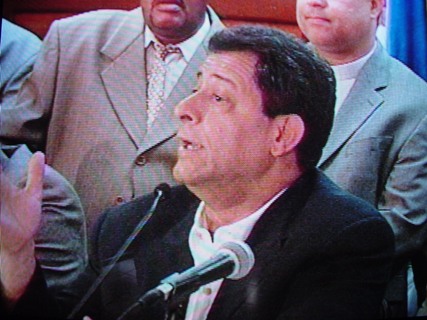 F. Jimenez. File
Santo Domingo.- Former Tourism minister Felix (Felucho) Jimenez, whose 8-year tenure was widely critiqued by hoteliers, on Fri. said he'd be "happy and joyful" to vote to expel his ruling party (PLD) colleagues Félix Bautista and Víctor Díaz Rúa.
"I invite us to proceed to discuss and to suspend them from their duties and to invite the Central Committee to judge them. I am naturally in agreement with the suspension and would be happy and joyful to vote their expulsion," said the political leader on Zol106.5 FM radio.
Jimenez said the PLD's Political Committee should meet as soon as possible to first to suspend the leaders, who are the Organization and Finance secretaries, and then their cases addressed by the Central Committee, which is the entity that can expel them.
That veteran politico's statement supports a call by PLD presidential candidacy hopeful Francisco Dominguez, to sanction the two colleagues, in connection to alleged government corruption.
The CEO of the State Refinery (Refidomsa) said everyone in the PLD, "except for some comrades, "are convinced that Bautista and Díaz Rúa's actions are contrary to the moral and ethical principles of the party and society.