Haitian immigrants allege corruption in their consulate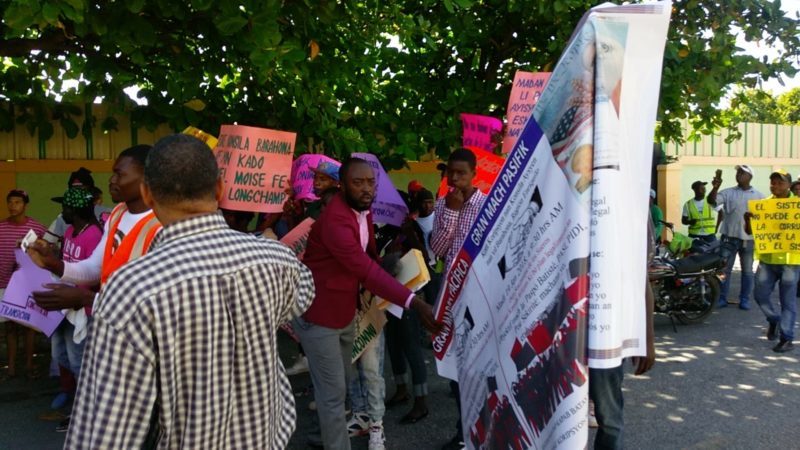 Barahona, Dominican Republic.- Hundreds of Haitian immigrants set off from the Human Rights Committee on a march to the Haitian consulate to protest alleged corruption and irregularities, without any response from the Haitian Government and the Dominican Foreign Ministry.
Augustin Moises and Silvestre Joseph said Haiti consul Therese Longchamp, "carries out a number of anti-diplomatic actions ranging from the increase in the price of passports, birth certificates, marriage certificates, diplomatic card delivery to disqualified migrants listed as social workers, bribes and misuse of Haitian state funds."
The protesters, quoted by Hoy, said Haiti's Government charges 45 dollars for a passport in Washington, while the consulate in Barahona (west) charges Haitian migrants as much as 120 dollars.
As an example they cited that Washington issued a total of 425 passports in the last four months, which they affirm were sold by the consulate for 80 and 120 dollars.