DR Navy, US Coast Guard intercept 65 boatprople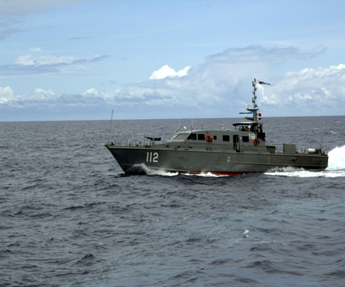 DR Navy, File
Santo Domingo.- Dominican Naval Intelligence on Tues. reported the arrest of 65 people who were preparing to travel to Puerto Rico, from various parts of the eastern region, 46 of them intercepted at sea near Miches.
It said the boat with 46 people aboard was intercepted during a joint operation of the Dominican Navy and the US Coast Guard.
The boatpeople arrested were taken to Naval headquarters for questioning, to establish who organized the crossing.
The detainees said they paid the organizers but refused to identify them.
The Navy also reported the arrest of 19 other people also trying to travel to Puerto Rico, setting from the towns Río San Juan, and Las Galeras.