Absolute ban on abortion threatens reproductive health: Experts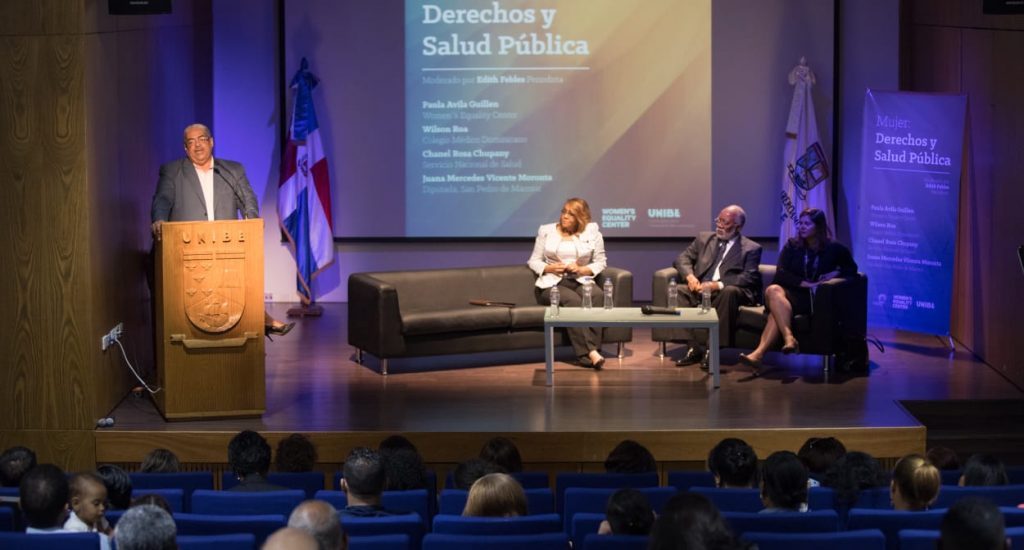 C. Rosa at UNIBE
Santo Domingo.- Dominican Republic is among the region's countries with the worst sexual and reproductive health rates, due to, among other causes, the absolute ban on abortion and restricted access to contraceptive methods, said experts in a Universidad Iberoamericana (UNIBE) panel.
According to the participats in the panel "Women, Rights and Public Health," the lack of sexual education is another factor .
The meeting was headed by National Health Service director, Chanel Rosa; Dominican Medical College president, Wilson Roa; San Pedro de Macoris deputy, Juana Mercedes Vicente, and lawyer and international expert Paula Ávila, Latin America director for the Women's Equity Center (WEC).
The panelists stressed the urgency to decriminalize abortion in three scenarios: when the woman's life is in danger, when the pregnancy results from rape or incest or when the fetus cannot survive outside the uterus.