Industries demand the ruling party oust corrupt officials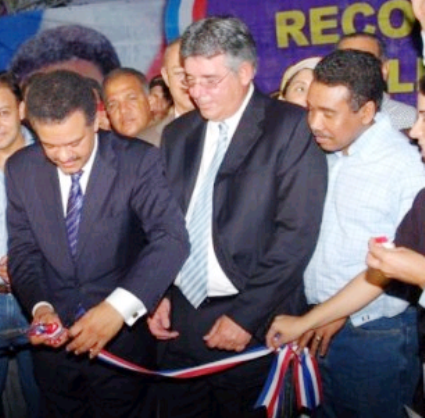 PLD president Leonel Fernandez, Félix Bautista, Víctor Díaz Rúa.
Santo Domingo.-  Several sectors are demanding that Dominican Republic's ruling party (PLD) set an example by expelling the officials and former officials linked to corruption.
Dominican Industries Association (AIRD) president Campos de Moya supports the expulsion of senior PLD leaders senator Félix Bautista and Víctor Díaz Rúa, both suspended last week by general secretary, Reinaldo Pared.
"Politicians have remained unpunished before the actions that the authorities have followed. A former prosecutor went frustrated with the decisions taken by the courts. They are considered corrupt not only here but internationally. Yes, international corrupt. However, the courts here acquitted them," de Moya said.
"He has not implemented it with the other leaders who are subject to the courts. I hope that happens in the next few days," he said, adding that he expects the highest levels of the PLD will ratify the expulsions.