Journalists demand arrests for assault on colleague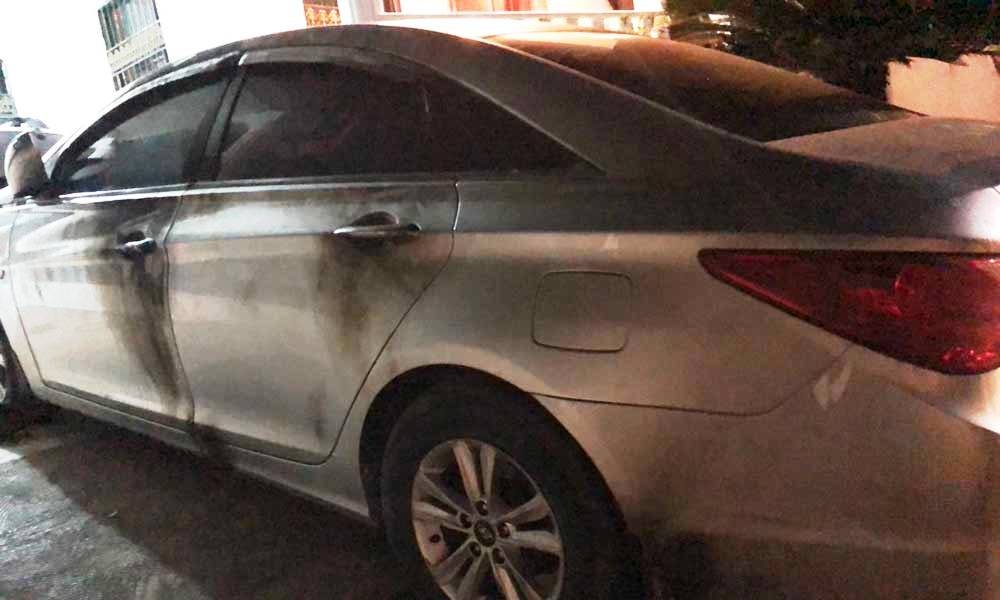 Juan Carlos Bisonó's car
Santiago.-  Journalists from Santiago demand that the Justice Ministry and the Police apprehend those responsible for the criminal assault on Journalists Protection Institute (IPPP) president Juan Carlos Bisonó, and his family.
Bisono's vehicle was allegedly torched and considerably damaged.
In a joint statement, the Dominican Journalists Association, the Journalism Reflection Foundation, the National Press Workers Union and the Santiago Broadcasters Association, expressed concern over the assault and warn that it cannot go unpunished.
"The action against the journalist and his family constitutes a terrorist expression. We are facing a fact of a criminal nature, previously planned and carried out with the vile attempt against life," the groups said.