Close collaborator of Medina charged in a third scandal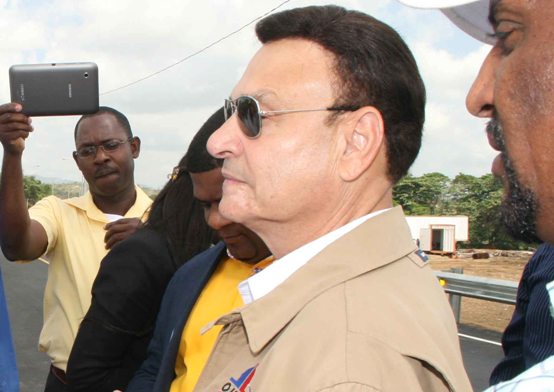 M. Pimentel K.
Santo Domingo.- Víctor Pimentel Kareh on Thurs. asked the National District Office of the Prosecutor to request the arraignment of his brother, Miguel Pimentel Kareh, who's charged with fraud to appropriate his assets.
Miguel Pimentel Kareh is a close collaborator of president Danilo Medina, who was forced to fire him as head of the scandal-fraught State Works Supervisory Engineers Office OISOE, where a contractor took his own live on pressure by a 'mafia' in the agency.
Víctor sued his brother in January, alleging that they were partners of the Caribbean Village and the company Resort Dominicana with a 50% stake each, but his brother pressured him to sell him his part, with insider knowledge of an imminent major investment  in the company.
According to Victor's lawyer Tomás Castro the defendant seeks to declare bankruptcy and has started selling properties, including the building that housed the Peravia bank, also the target of an embezzlement of hundreds of millions of dollars.
Miguel Pimentel Kareh is also linked to the failed Union de Seguros insurance company, which charged customers without providing covergre for over two years.