Homemakers turn Green: corrupt officials steal billions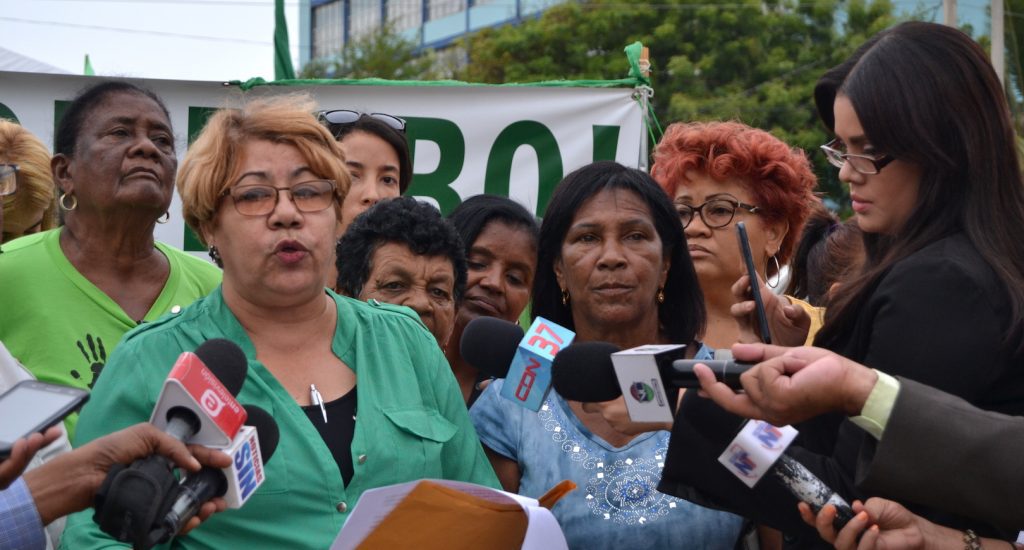 Ana Vertilia Cabrera.
Santo Domingo.- The homemakers grouped in ACACDISNA on Thurs. said the theft of billions of pesos by corrupt officials and politicians drives up the prices of home staples and jeopardizes the quality of life of the Dominican people.
During their day managing the Green Resistance Camp erected in front of the Supreme Court building, association president Ana Vertilia Cabrera said the govt. doesn't deal with or resolve the problems of food, health, education , transportation, housing, social security, public safety and overall services "because corruption and impunity end up with the resources necessary to meet the needs of citizens, especially the poorest households."
"It's a problem that's driving the Dominican Republic to despair because the resources that should be allocated to the solution of social problems are used in activities related to embezzlement, vice and enrichment of officials and legislators, while people have to face the shortage, the shortage of supplies, bad services and wages of misery," the homemakers said in a statement read at the Centro de los Heroes district of govt. buildings.